Who? Prof. Mackey (Internal Medicine – Columbia University, New York) and Dr. Hana Ciferska (Rheumatology – Charles University, Prague), Patrons: PD Dr. Angstwurm and Prof. Fischer (LMU)
When? March 27 – March 31, 2023
Where? University Hospital Munich (Germany), Medical Clinic IV
Deadline? January 29, 2023
Fee? 80€ for LMU Students, 140€ for others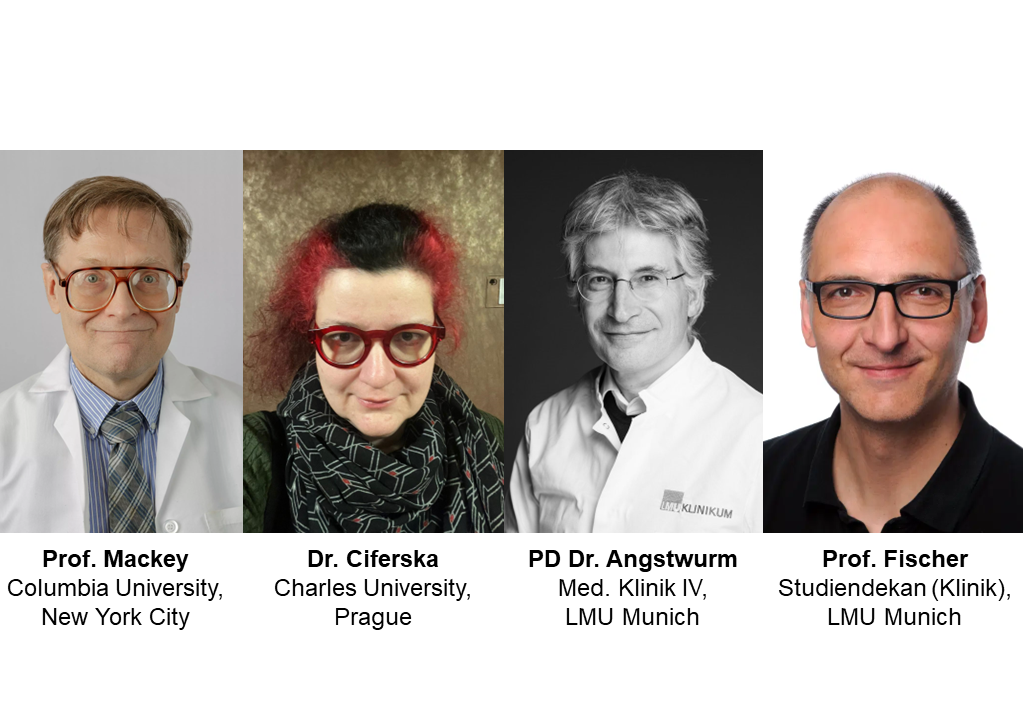 You are interested in clinical problem solving and especially in the field of Internal Medicine? You wish to participate in more in-depth bedside teaching seminars ? You are motivated to learn the Angloamerican way of presenting patient cases in an interactive way and by that improve your medical English?
The Munich group of IPOKRaTES Students is delighted to present you our seminar, that matches to the mentioned questions!
Prof. Steve L. Mackey (Department of Internal Medicine at Columbia University, New York City) and Dr. Hana Ciferska (Department of Rheumatology at Charles University, Prague) will give highly motivated students a dedicated one-week teaching session in the the Bavarian metropolitan city of Munich!
The seminar will take place in-person at the University Hospital in Munich (Innenstadt), Germany from March 27 until March 31, 2022.
Learning with others is a key element of our seminar, and the small group size (18-20 students) guarantees optimal conditions for intensive studying. You can expect patient examinations, case presentations and lectures from 9 a.m. – 5 p.m. every day. Also, there will be guest lectures by clinic directors and other faculty members throughout the week. You will meet and get to know some of the finest teachers, whom you will also get to know in informal get-together evnts such as Pubquizzing or the Starkbierfest.
Requirements:
Proof of vaccination against Covid-19.
Proof of enrollment in an accredited medical school.
Working knowledge of English is required, while a working knowledge of German is recommended (the seminar will be held in English, patient examinations will most likely be in German)
Seminar fee: 80€ (LMU students), 140€ (others). This includes lunch on every day as well as social activities in the evenings (Pubquiz, Augustiner-Keller, Night-Walking-Tour and Starkbierfest).
Application: The application period was closed on January 29, 2023. To stay up to date on upcoming seminars, subscribe to our newsletter.
If you have any questions, do not hesitate to ask us via philipp.mueller@ipokrates-students.org.
We are looking forward to meeting you at our seminar!
Best wishes,
Your IPOKRaTES Students Munich Organizing Team